Padre Pio now known as St Pio of Pietreclena after his canonisation in 2014 by Pope John Paul II, was born Francesco Forgione May 25, 1887, to a devout Catholic family in Pietrelcina, Italy. At the age of 15, he joined the Capuchin Friars, and eventually became a priest with the order.
Throughout his life, Padre Pio was known as a mystic who experienced the stigmata for 50 years. Many miracles and wonders have been attributed to him, including reports of healing, soul-reading, levitation and even bi-location.
Tomorrow – 23rd September is his feast day. To commemorate and celebrate this event, devotees will celebrate an entire week of events & activities in Rome.
Gathering in the Parish of San Salvatore in Lauro close to Piazza Navona, which will serve as a hub of those wishing to celebrate his feast, groups have a whole host of activities planned.  The parish will also be home numerous relics of Padre Pio, including his cloak, gloves, stole and blood from the wounds of the stigmata that marked his body for 50 years.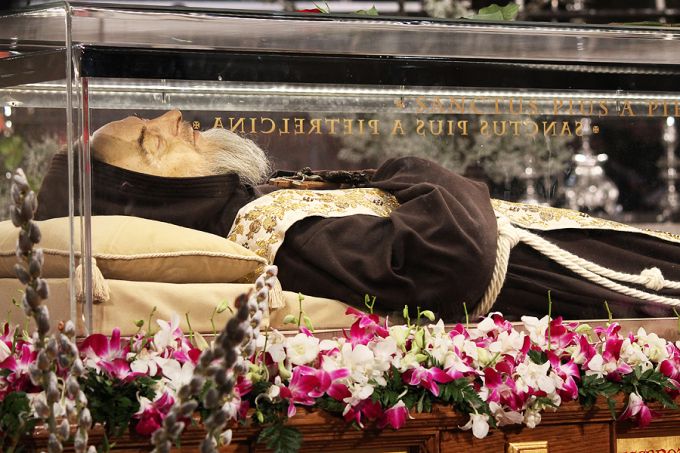 Celebrations will culminate on Padre Pio's Sept. 23 feast with several Masses said throughout the day as well as a procession of a statue of the saint and his relics from San Salvatore to Piazza Navona, which will take place in the afternoon.
Rome is full of relics of the saints, but the greatest relics contained in Rome are those concerning the Passion of Our Lord Jesus Christ. Constantine's mother, St Helena, brought these from Jerusalem to Rome in the 4th Century. Why not join our Passion of Christ Tour to experience them first hand as part of a pilgrimage to Rome.
Please follow and like us: