Love is in the air…To celebrate we have created some fantastic Romantic tours and packages for you to lavish upon your loved one.
Perfect as a gift for Valentine's day, a Wedding Gift or an Anniversary Gift, these products would also be ideal for a honeymoon to Rome:
VIP Romantic Tour
If you're sick of the oh-so cliche Roses or Chocolates this Valentine's Day why not buy your loved one a special VIP romantic tour in the city of romance – Rome.
Check out the VIP Romantic Tour Description in our products list for more info.
VIP Romantic Tour from a horse drawn carriage
Slightly more extravagant, this tour is the same as the one above except that you can feel like a prince or princess journeying in a romantic horse drawn carriage to your first destination.  Don't be boring…splash out for your loved one.  Read more in our VIP Romantic Tour With A Horse Drawn Carriage.
VIP Romantic 3 Day Package
Ideal as a complement to a romantic honeymoon, this 3 day package of romance and love is perfect to make your special holiday memorable and special.
Packed with 3 days of activities, you will find that this product gives just the right balance between, romance, privacy and activity.  Read more about our itinerary in our VIP Romantic 3 Day Package.
Simply relax, clink a cool glass of bubbly and enjoy the gorgeous Roman sunset…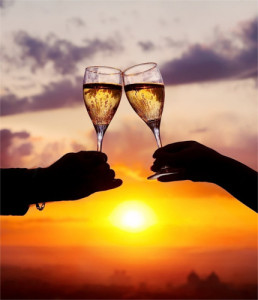 Please follow and like us: