/script async src="https://www.googletagmanager.com/gtag/js?id=UA-39889681-2">
About Eternal City Tours
The original Catholic Tour Company in Rome providing authentic accurate tours.
Eternal City Tours is the only tour company in Rome that is openly Catholic and provides tours of Rome - the Eternal City, from the universal perspective and understanding of the Catholic faith and it's immeasurable affect on society and history.
Eternal City Tours believe that to try to explain the history and sights of Rome whilst ignoring or being ignorant of the Catholic perspective is to really miseducate.
Why We Exist - Our Story
We love the Catholic Faith. We love the Catholic Church and we love Rome and Italy. After living in Rome for over a decade the two co-founders, Paul & Tom, were sick of hearing so-called "Catholic" tour companies giving anti-Catholic and inaccurate tours to crowds of tourists. If you love the Church and hear professional guides telling a large group of tourists, who dont know any better, nonsense about the Church and about Rome, then you can imagine how much it annoyed us. There was even something sinister about what false information was being spread and we decided that enough was enough.
We therefore decided to start an authentic Catholic company that gives factual and accurate information to tourists - to treat them like people will beliefs and experiences, and not just a source of income, and to teach them about the Faith by teaching them about hsitory and what the Catholic Church and the Roman Empire have done for Western Civilisation.
We wanted to fight back against the ignorance of the world.
Unparalleled Guides
For that reason, our Tour Guides are strong Catholics who have degrees in either Philosophy or Theology (or both), but who also have a strong background in Art History, Architecture and Archaeology. Our guides have studied in the major Pontifical Universities and some even teach in them. Others have studied at seminaries or with religious orders and can offer a great depth of understanding to the visible wonders of Rome.
Award Winning Tour Company
It's official. After being nominated by one of our customers, Eternal City Tours was awarded the crown of


Cultural Tour Operator of the Year for Rome 2016
in the Luxury Travel Guide annual awards! This prestigious publication is circulated to over 500,000 subscribers and in the next edition there will be an article on why the judging panel eventually decided to award Eternal City Tours this certificate of excellence.
Building on the success of 2016, we then went a step better the following year, having been awarded with the accolade of winning the award for the Cultural Tour Operator of the Year for the whole of Italy 2017!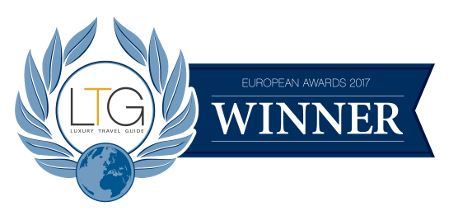 Cultural Tour Operator of the Year for Italy 2017
In the same year, we also received the coveted Certificate of Excellence from the travel giant, TripAdvisor. We look forward to continuing to grow from strength to strength, made possible only due to our superior level of customer service.